The first thing you associate with the word "adventure" is foreigners.

In fact China also has a lot of people love adventure, but we usually see on the website, APP adventure people most are foreigners, such as bi li bi li site, quickly APP, INS, and so on.

Such as bi li bi li site search "unicycle" three words, you will come out a lot of video, there are "21 year old guy riding a unicycle 5000 km across China" and "unicycle play speed down, foreigners less series" and so on. Most of these video speak about foreigners use unicycle to do some dangerous action or riding a unicycle around, after watching the video, I finally know why so few foreigners.

Because if you don't die, you won't die.

You remember that on the chimney of towering romanian man playing unicycle stunt, ravi wu, he took advantage of the shaft photographed the unusual experience, scene is very breathtaking, watching alone leg feels soft.

This time, I also saw a video on the B site, a pair of foreign men and women walk by, by car, ride a unicycle, etc on the 6000 - meter - high mountains, they are on the way to use a camera to record the journey the thrilling spectacle, a record of their love.

Needless to say, pictures can prove thrilling.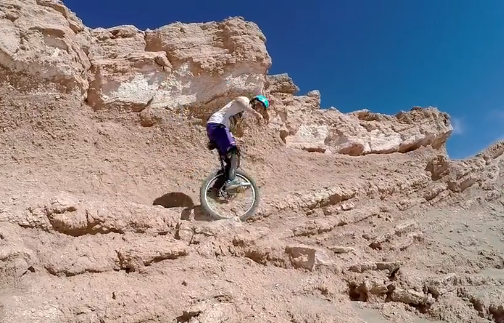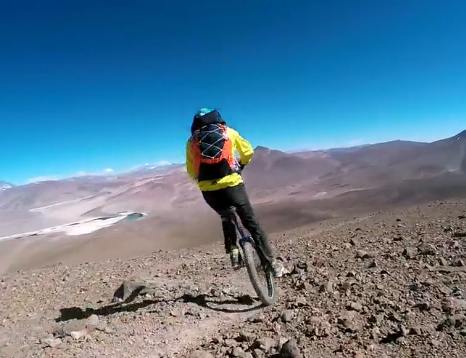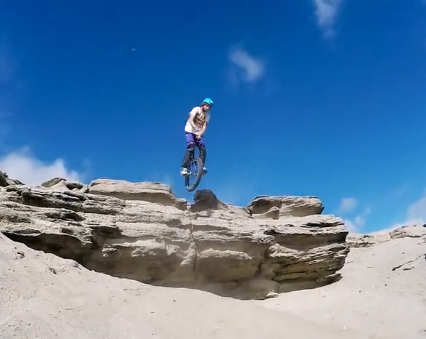 Adventure, although it seems to me is a kind of positive energy, because it encourages more people to explore the unknown, unknown parts of the world, the church we are brave, but absolutely not let us ignore the life adventure, life is precious. Before taking risks, we need to do a good job. For example, we need to know the geology and weather of the place we are going to take risks, and we need to know the geography from the sky to the sky. Bring basic survival tools, basic survival skills, etc. Life is no joke.

Every time I look at this kind of video, someone will comment that "foreigners have less series".