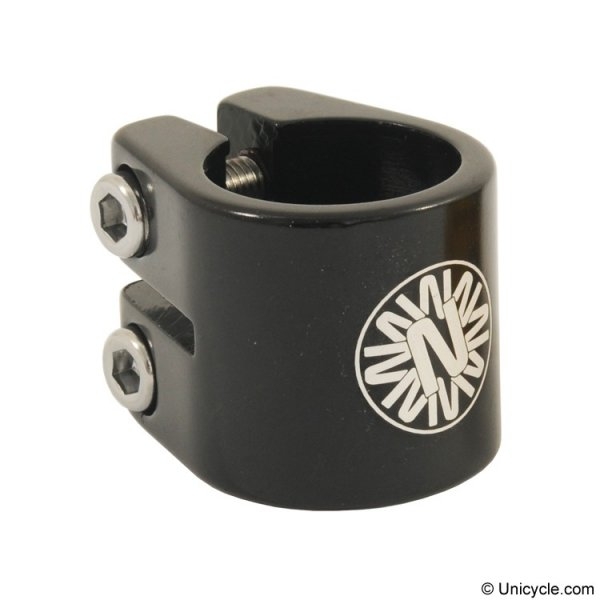 Nimbus Seatpost Clamp - Black (31.8mm)
Product code:

708

Brand:

Nimbus

Weight:

0.053 Kg.
BUY
MAKE AN ORDER RIGHT NOW
FREE SHIPPING
on orders over
600 RMB.
The official Wechat
micro program
独轮车商城.
Scan the code using
Wechat App.
The official Taobao
store 独轮中国.
Scan the code using
Taobao App.
Product Description
High quality double bolt seatpost clamp from Nimbus to fit frames with an external diameter of 31.8mm. Having two bolts rather than one means that the seatpost is clamped much more firmly. This helps with seatpost twist when the unicycle is dropped. Available in Black with Nimbus logo etched on front.
Features
Weight: 53g. This clamp will only fit frames with a external diameter of 31.8mm (Nimbus Eclipse+ Kris Holm, Impact) Clamp inside diameter = Frame outside diameter.