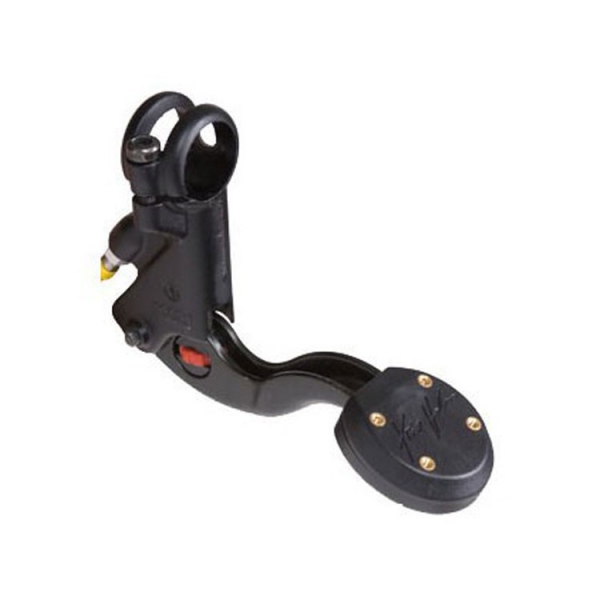 Kris Holm 'Spooner' Brake Lever Extension
Product code:

783

Brand:

Kris Holm

Weight:

0.015 Kg.
BUY
MAKE AN ORDER RIGHT NOW
FREE SHIPPING
on orders over
600 RMB.
The official Wechat
micro program
独轮车商城.
Scan the code using
Wechat App.
The official Taobao
store 独轮中国.
Scan the code using
Taobao App.
Product Description

Effective braking on a unicycle is a learned technique that goes far beyond simple use as a drag brake.
Features

With practice, effectively using a rim brake increases traction, increases control on drops to slopes, reduces fatigue on bumpy descents, and even increases speed by smoothing out your pedalling. Secure grip on your brake lever is essential for all of this. Originally conceived by Wallis Design, this paddle clamps to old or new style Magura HS33 brake levers (the photo shows on an old style lever). It provides braking control without getting in the way of your legs and non-braking fingers. Weighs: 15g. Requires 2mm allen key for assembly. Magura Brake Handle not included.