24" UDC Trainer Unicycle - Silver
BUY
MAKE AN ORDER RIGHT NOW
FREE SHIPPING
on orders over
600 RMB.
The official Wechat
micro program
独轮车商城.
Scan the code using
Wechat App.
The official Taobao
store 独轮中国.
Scan the code using
Taobao App.
Product Description
Riding a unicycle is not only fun to learn, but it also helps increase your level of coordination, balance and fitness!
The Trainer is an excellent choice for your and adults first unicycle.
This is one of our most popular unicycles for Adults. Trainer unicycles are designed with strength in mind. These unicycles are tough and designed to endure the riggers of learning.
Features
Saddle: Trainer Saddle
Seatpost: UDC 'Heavy Duty' Seatpost 300mm - (25.4)
Seatpost clamp: Quick Release Seatpost Clamp - Black 28.6
Frame: 24" Trainer Unicycle Frame - Silver
Wheel-size: 24"
Tyre: Gumonder 24 x 1.95"
Rim: 24" robust aluminium rim with 36 Spoke Holes
Spokes: 36 x Stainless Steel 14G.
Hub: UDC CrMO Cotterless Hub - 36 Hole
Cranks: Steel Standard Cotterless Cranks - Black 152mm
Pedals: Round Plastic Pedals - Black
Weight: 5.3kg


Recommended leg length sizes for unicycle:

Standard seatpost: Minimum - 81cm (31.9"), Maximum - 94cm (37")
Cutdown seatpost: Minimum - 73cm (28.7")

These sizes are measured from crotch to floor wearing shoes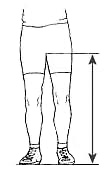 К ЭТОМУ ТОВАРУ ПОДХОДИТ:
Plastic DX Pedals - Black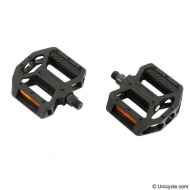 35 РУБ.
Купить
Kris Holm 'Percussion' Leg Armour
430 РУБ.
Купить
Kris Holm Fingerless Pulse Gloves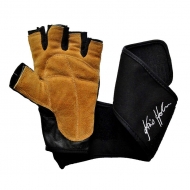 250 РУБ.
Купить